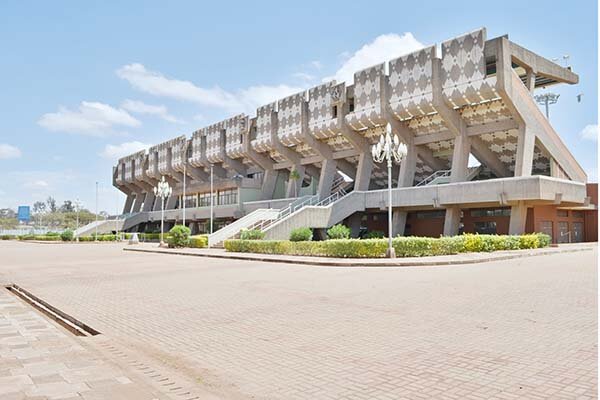 The Sports Stadia Management Board is a state Corporation established vide Kenya legal notice No.180 of 15th November 2002. It draws its mandate from the Sports Stadia Management Board order, 2002.
Our Vision
To be the preferred providers of sports and recreational facilities and services in the region.
Our Mission
To develop, market and manage sporting and recreational facilities to the satisfaction of stakeholders and. To offer consultancy and advisory services in sports and recreation business.
Our Core Values
Our services to our clients will reflect our commitment to our service values namely:
Teamwork - We have embraced an organic structure whose synergies would translate to actualization of our mission and realization of our vision
Dedication - As a team, we a re wholly and totally committed to the realization of our organizational goals and objectives
Client Focus - Our clients needs as the core force behind our passionate dedication to service delivery. We shall endeavor to respect the diversity of our clients
Integrity - We uphold high ethical standards in our business transactions and conduct of practice. As a public institution we have a zero-tolerance policy on corruption
Excellence - As a learning organization, we shall continuously utilize information from the environment to make informed decisions based on our passion to improve our performance and excellence
Dynamism - We take into cognizance, the dynamic nature of our business hence we shall continuously adapt to the changing paradigms in the market
Role of Stadia (Our mandate)
Manage and maintain Sports Facilities effectively and efficiently
Market the Sports facilities and maximize their utilization by Kenyans
Collect gate fees and charges
Liaise with Nairobi City Council and other local authorities and companies for timely and efficient service delivery
Programme and schedule usage of sports facilities
Plan and implement expansion of existing facilities and development of new ones
Hire professional and quality staff.