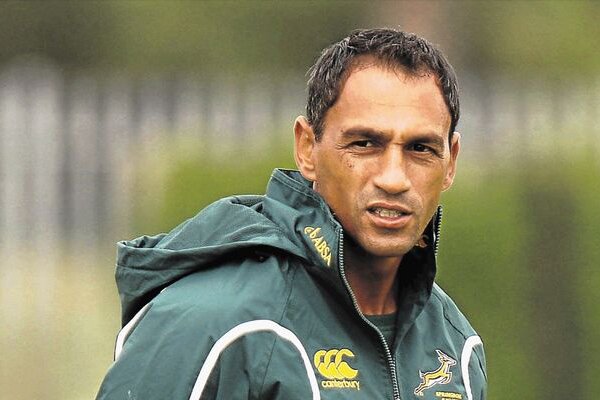 Paul Treu takes over as Kenya Sevens coach.
Former South Africa rugby sevens coach Paul Treu will take charge of the Kenya team on a Three year contract until the 2016 Rio Olympics.
Treu, who resigned as the Springbok coach in August, succeeds Englishman Mike Friday and will be joined by fellow South African, Vuyo Zangqa, as his deputy coach.
"Kenya is privileged to have someone of Treu's calibre as head coach of its rugby sevens. Many countries would like such a pedigree to take care of their sport. We are honoured and blessed to have him here," Kenya Rugby Union (KRU) chief Mwangi Muthee told AFP.
Treu's contract as head coach and head of performance is to steer Kenya into qualification for the 2016 Olympics in Rio de Janiero, where sevens rugby will be making its debut.
"Project Rio starts tomorrow," said Mwangi, adding: "There is so much going to happen between now and Rio. We want to put in all the hard work and the fruits will follow." Treu, 42, was coach of the South African sevens team since 2004 after playing for the side as sweeper and captain from 1999 to 2002.
Apart from Zangqa, Treu's technical bench will include compatriots, Graham Bentz, as strength and conditioning coach and Karen Schwabbe, who will take up her appointment as head of sports medicine in January.